Watch this brief introduction to our course.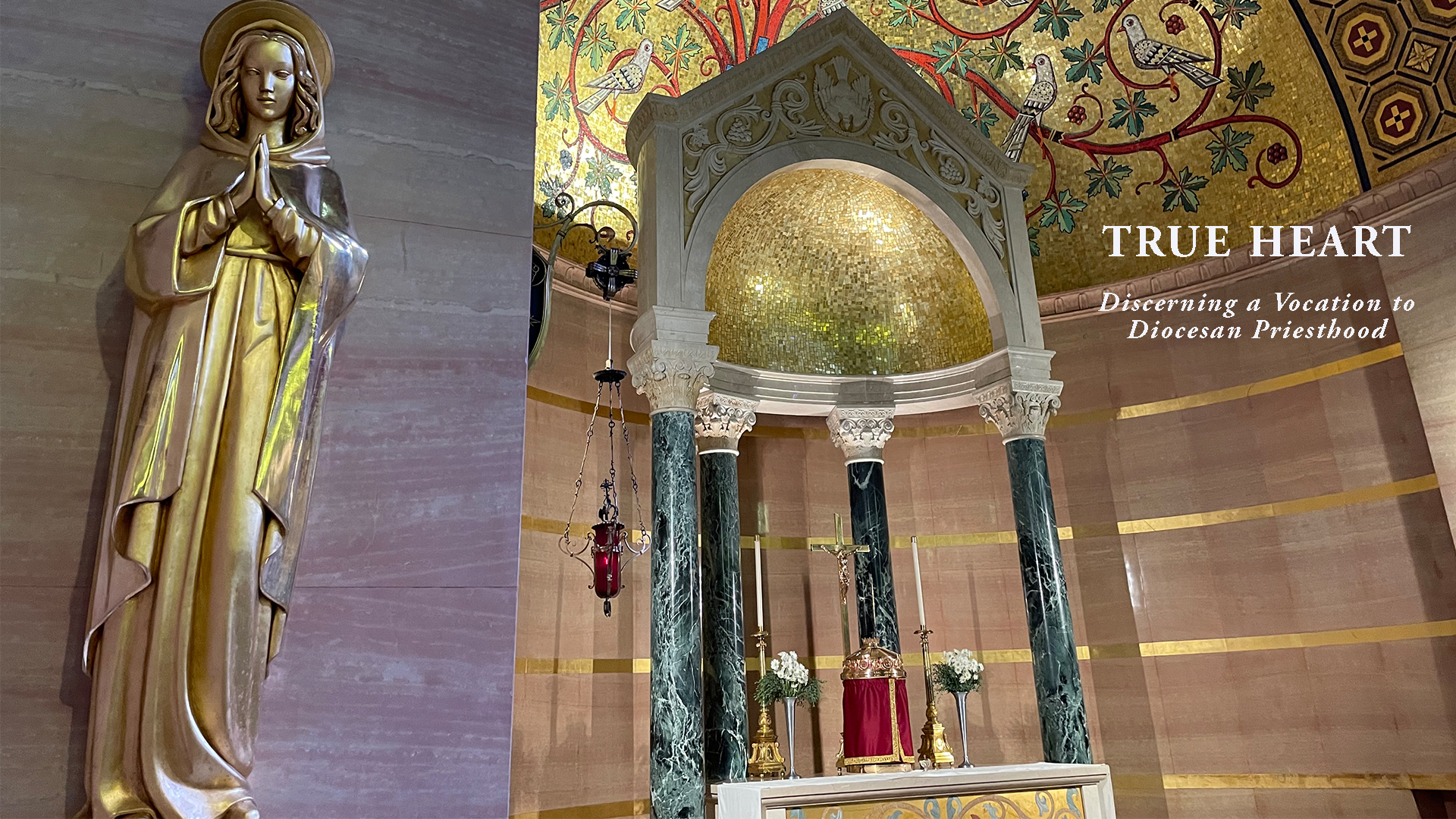 Learn the Art of Silence
Being able to slow down and listen interiorly is an art that has been lost in the modern world. True Heart will help you structure in segments in your day where you can learn this essential spiritual discipline that will aid you in your discernment.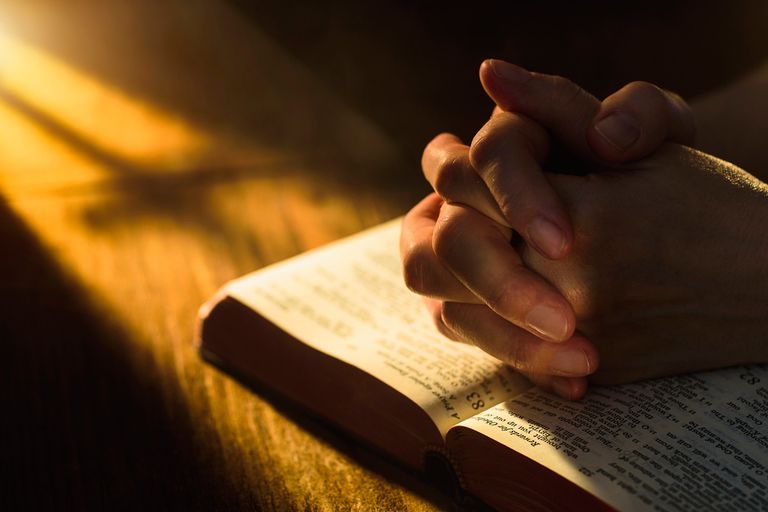 Learn to Pray With Scriptures

You will have two weeks to learn to pray and listen to Jesus in the Gospels. Immersing yourself in his life and ministry, you will get to know him and yourself in a wholly new way.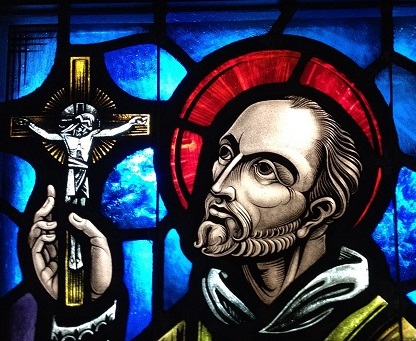 Learn Spiritual Discernment

Once you slow down a bit each day, you will discover that there are spiritual forces for good and for ill operating 24/7 in your heart and mind. Learning how to decipher the signals will help you in discerning a call to diocesan priesthood.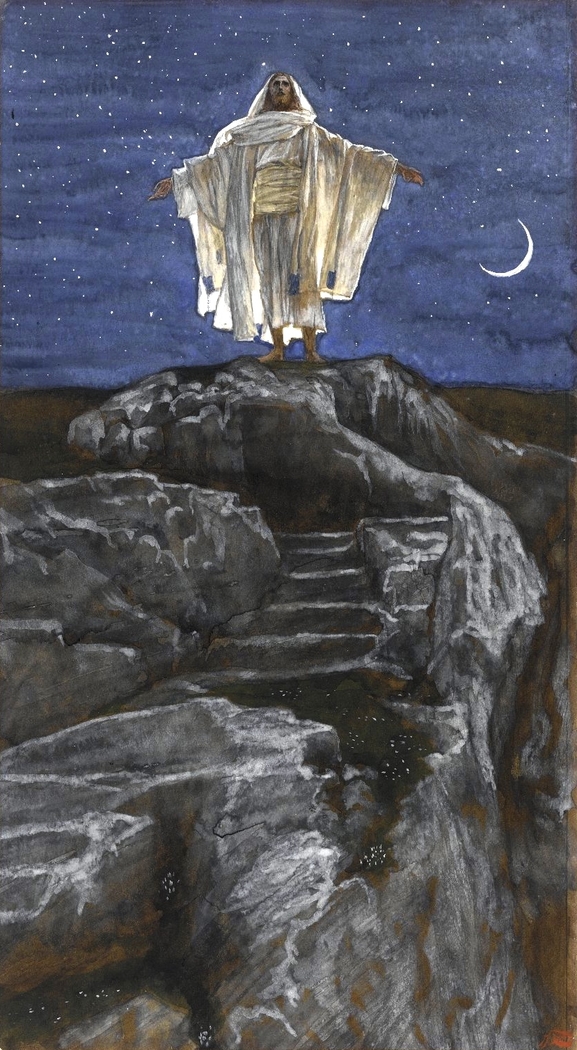 Find Your True Heart - Find Your Vocation

There are a million stories in each life but each life only has two possible directions: towards God and the light (selflessness) or away from God and the light (self-centeredness). The goal of True Heart is to help you, in the short space of ten weeks, understand the two fundamentally different directions your life might take. Only one direction can make you feel content and peaceful. Only one direction is your True Heart--only one direction is your authentic vocation in Christ.
To understand your True Heart, and the great mission you have been chosen for in this life, each day of the ten weeks will have set spiritual exercises.
Nearly half the allotted time for spiritual exercises is simply unhooking from technology so you can hear your heart! 
The Spiritual Exercises of the days and weeks build upon each other and will help you to increase your faith, knowledge of your vocation and discernment ability—your ability to discover your true heart. Thus, you can become more peaceful and content and gain clarity as to your vocation in Christ.
You will most likely gain clarity on how and if God is calling you to diocesan priesthood.
If you are doing this course with a cohort of other men discerning a diocesan priestly vocation, you will have the added benefit of meeting weekly with your priest guide.
You also have the opportunity to build friendships with these other men and can even join together in praying the Night Vigil that ends each week.
So it is a course to build familiarity and friendship with Christ and with other men who are seeking to know Jesus' call in their lives. You will be a changed man at the end of the course and will be well prepared to know what your next step is in your personalized vocational journey.
ALL NIGHT VIGIL: Also note the course ends with a powerful all-night 8-hour vigil in the presence of the Blessed Sacrament that will change your life and help you decide the vocation Jesus is calling you to embrace!
BE NOT AFRAID!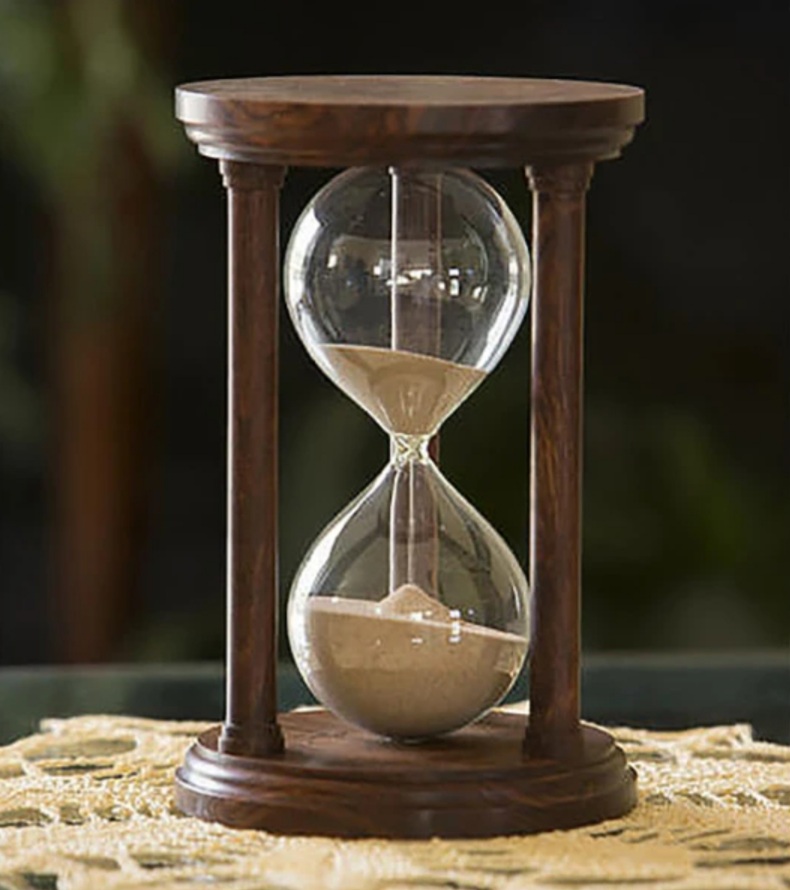 PLEASE NOTE COURSE
DRIP SYSTEM

This course was designed and created by Fr. William Watson, S.J. He uses the wisdom of St. Ignatius from the Spiritual Exercises that invites a measured and thoughtful engagement with the spiritual lessons--moving ahead slowly so the spiritual exercises have time to become heartfelt. The course is also designed to require students to watch the videos before advancing. Therefore, the TRUE HEART - Discerning Diocesan Priesthood course is set up on a DRIP SYSTEM. You can advance week by week and the next week's lessons are opened on a 7-day cycle. This insures you take the time each week to internalize the lessons and realize that "you can't do TRUE HEART better by going faster."
Please note: You also have to watch the videos in order to advances in lessons & weeks.
Check your inbox to confirm your subscription